WHY BERLITZ?
OUR EXPERIENCE AS A "GLOBAL EDUCATION COMPANY"
At Berlitz, we believe in a world where communication has no barriers. As the world's premier language and intercultural communication specialist with more than 500 locations in over 70 countries our training courses are designed to teach the skills that build self-confidence and empower people to succeed on a global stage.
Berlitz is dedicated to delivering quality programs for the younger generation and has done so for more than 135 years. Since 1999, more than 70,000 children and teenagers have participated in Berlitz language learning camps throughout the world.
The uniqueness of the Berlitz Kids & Teens programs is that they are globally focused and consistent throughout the world. No other company is as well prepared to help your children become successful global citizens.
WHAT MAKES THE CAMPS UNIQUE?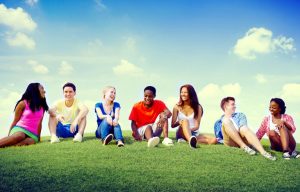 Participants will:
Become familiar with communication, interviewing and presentation techniques in a foreign language
Experience the chance to make new friends from different countries
Become more aware of cultural differences
Share fun activities with new friends from different backgrounds
"It was a great experience for the boys. They came home with unforgettable memories and are sure to join the program again next year."
Parent, from Hong Kong