BUSINESS ENGLISH WORKSHOP
The goal-oriented compact training. Choose from the comprehensive range of Berlitz workshops: effective language training for all employees who want to master work-related content in English in the shortest possible time.
BENEFITS OF OUR ENGLISH WORKSHOPS:
Compact training over 2 days with agreed course content
4 – 8 participants in each workshop
Workshops are adapted according to the participants' previous knowledge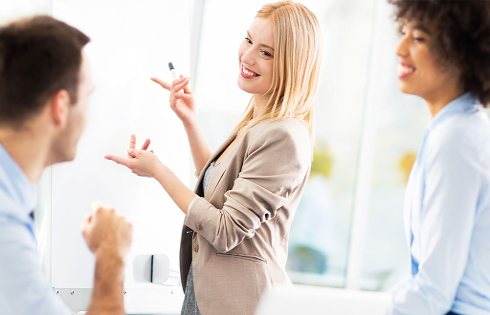 COURSE CONTENT
Make no false promises
Meetings have their own culture and often their own specific dynamics as well. The aim of this workshop is to equip you with the language skills necessary to participate in important international meetings, and to enable you to hold work meetings of your own. If all these aspects are successfully achieved, then meetings can even be fun!
Workshop topics:
Scheduling meetings – in person and in writing
Drafting an agenda
Opening and concluding meetings
Providing sound arguments
Handling difficult situations
Familiarizing yourself with the different meeting formats: brainstorming, decision-making, telephone conferences
SCHEDURE
Friday 09:30 – 17:00
Saturday 09:30 – 17:00
PRECOGNITION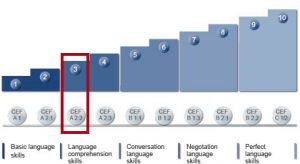 Berlitz Level 3 | CEF Level A 2.2
You can hold a simple conversation in a social and business context.